Incoming Transmission…
Katy Perry &
Orlando Bloom
Origin: 06.17.2055 //
If Voting Rights Die, Democracy Dies.
Pass the
Freedom to Vote Act
By 2055,
Our Democracy

Could Be Dead.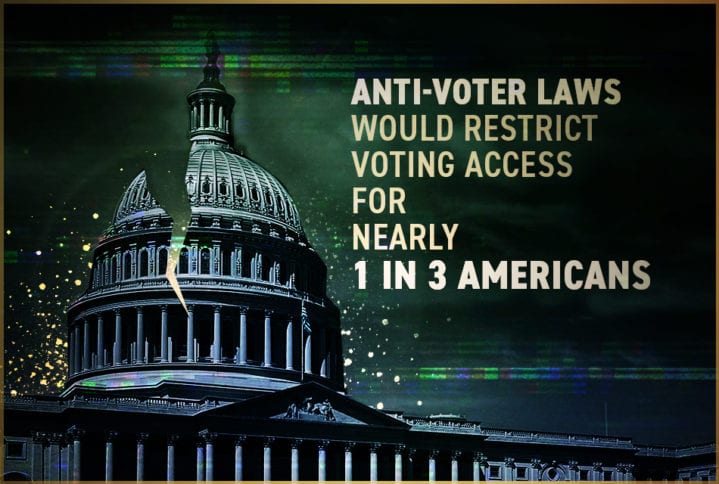 American Democracy Is Under Attack.
In 2021 alone, states introduced over 400 bills in 46 states attacking our freedom to vote. Billionaires are buying elections, and politicians are rigging voting districts. These anti-voter laws would restrict voting access for 1 in 3 Americans, and disproportionately impact low-income and historically marginalized voters.
The Threat Is Real, Urgent, and Happening Now.
If we don't act immediately, we face a future where our elections are rigged and the voices of citizens are silenced. Unless we make gerrymandering illegal this year, experts predict that one in two voters could soon live in rigged voting districts.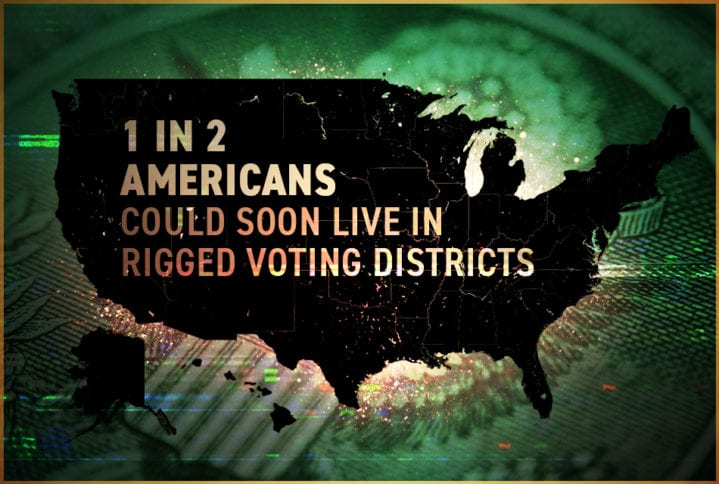 The Freedom to Vote Act Puts an End to These Attacks on Our Right to Vote.
Voter suppression is running wild, but the Freedom to Vote Act stops it in its tracks. It would protect the freedom to vote, end gerrymandering, and prevent billionaires from buying elections.
It already passed in the House. Now we need to get it through the Senate.
Democracy Is on the Line. We Need to Stand Up and Demand Our Rights.
When democracy itself is at stake, every senator's phone should be ringing off the hook. The Senate will only pass the Freedom to Vote Act if the American people demand it. That's why Katy Perry and Orlando Bloom sent this message from the future urging us to take action.
Take two minutes to call your senator right now.
We're Saving American Democracy.
Join Us: